New Contender for the Affordable Japanese swords market?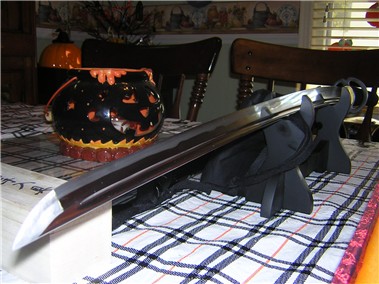 If you've ever visited
Sword-Buyers-Guide.com
you'll know that I firmly believe that the Paul Chen Hanwei line of entry level Japanese swords such as the Practical Plus Katana and the Practical Katana are the very best value for money deals on the sword market today (note, I don't say "katanas" - plural for Katana is - um, Katana!).
However there is a possible new contender for a low priced yet functional Japanese blade, and as if it wasn't just too much of a coincidence - his name is also Paul Chen!
Check out the review sumbitted by fellow Sword Forum International Forumite JD Daniels
here